Top 10 Supplies and Tools for Mini Macrame Projects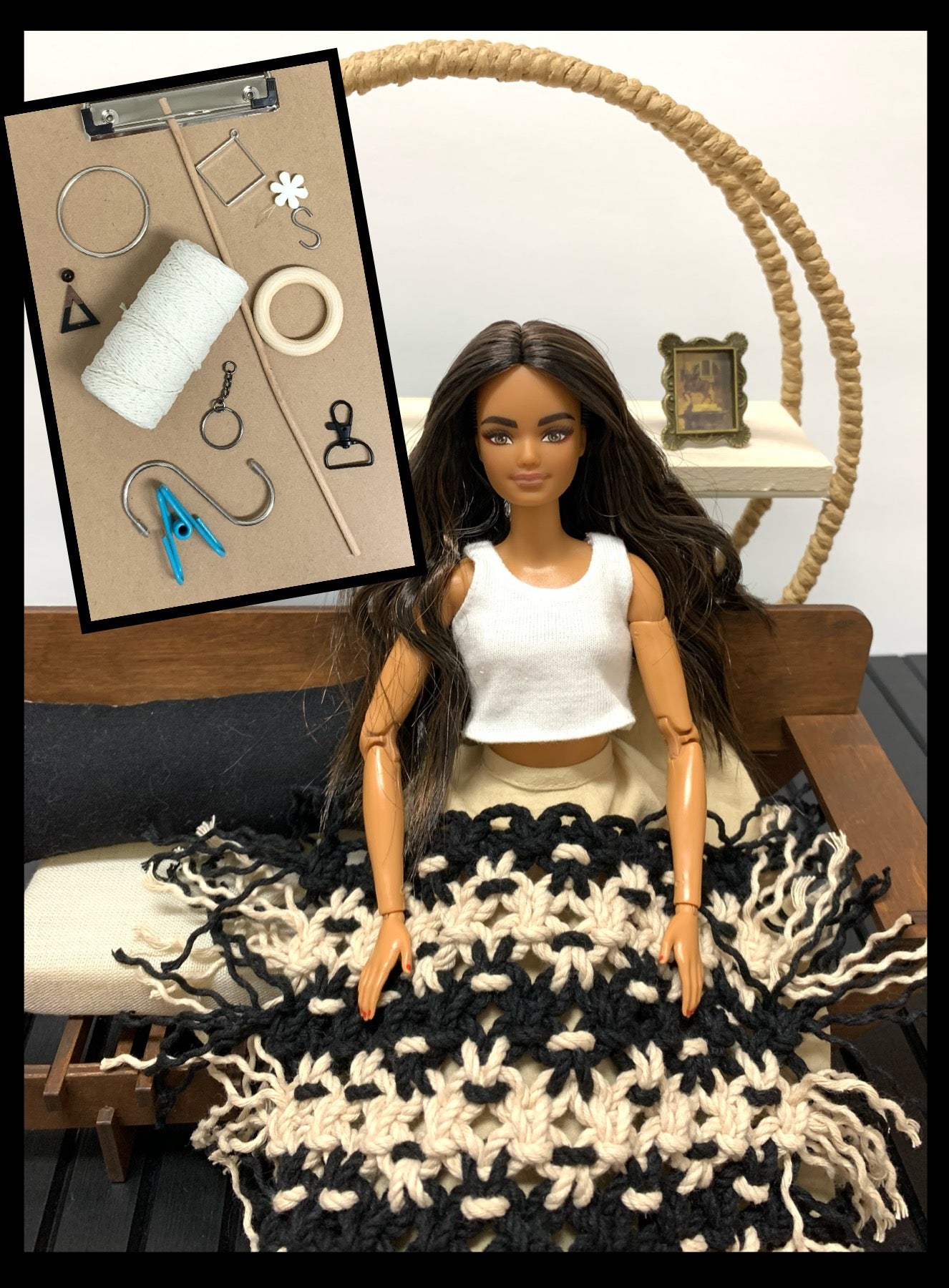 Boho Chic is a style that is always in fashion. Mixing prints, textures, and clashing styles is a feature of this look along with neutrals and natural elements. Macrame has become synonymous with this style and is a technique used to create Bohemian- inspired garments, home decor, accessories, etc.
Macrame projects only require a few supplies in order to yield magnificent results. Moreover, miniature macrame projects are easier to complete with tools and supplies that complement that scale.
The following is a list that I have compiled based on my personal experiences with working on a smaller scale. I like to make dollhouse miniatures but keychains, jewelry, accessories, etc. are also made on a smaller scale.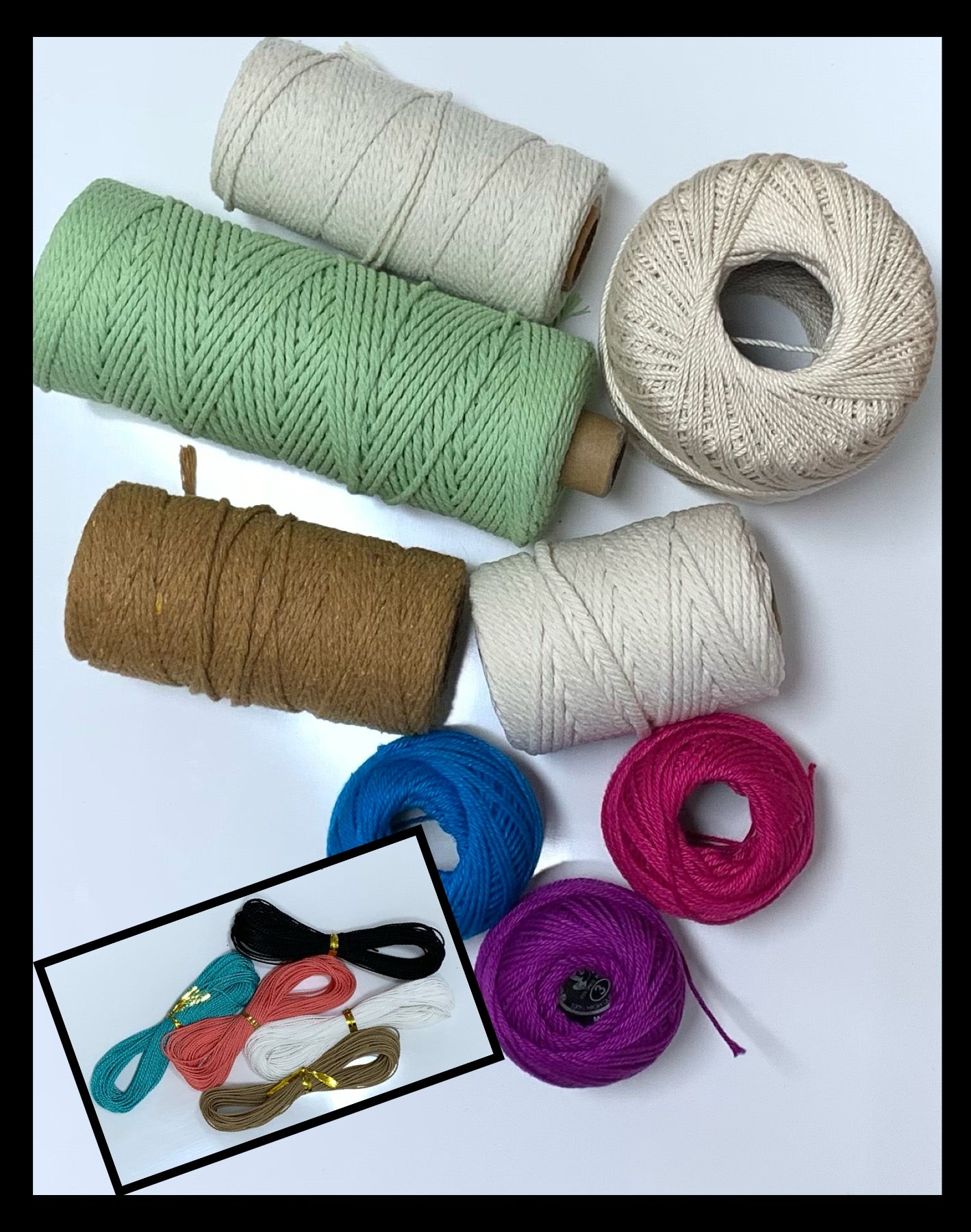 1. 1mm-3mm Macrame Cord
1mm-3mm fibers work and look the best for small-scale projects. If you order supplies online, it can be very tricky to find the correct size because sometimes what you receive is larger or smaller than what you would think.
Unfortunately, you might have to purchase a few brands before you find the thickness you are looking for. Something that will help is to find out the ply of the cord. The ply is the number of strands twisted together to form the cord. So a 2-ply, 2mm cord will most likely be thinner than a 3-ply, 2mm cord since there are less strands twisted together.
Besides cord, Size 3 Crochet Thread comes in amazing vibrant colors and the work has a soft, delicate hand. The thinner the fiber, the more lace-like the results. Also, 1mm-1.5mm waxed cotton cord works very well for jewelry projects. The pieces stay cleaner and have a nice sheen.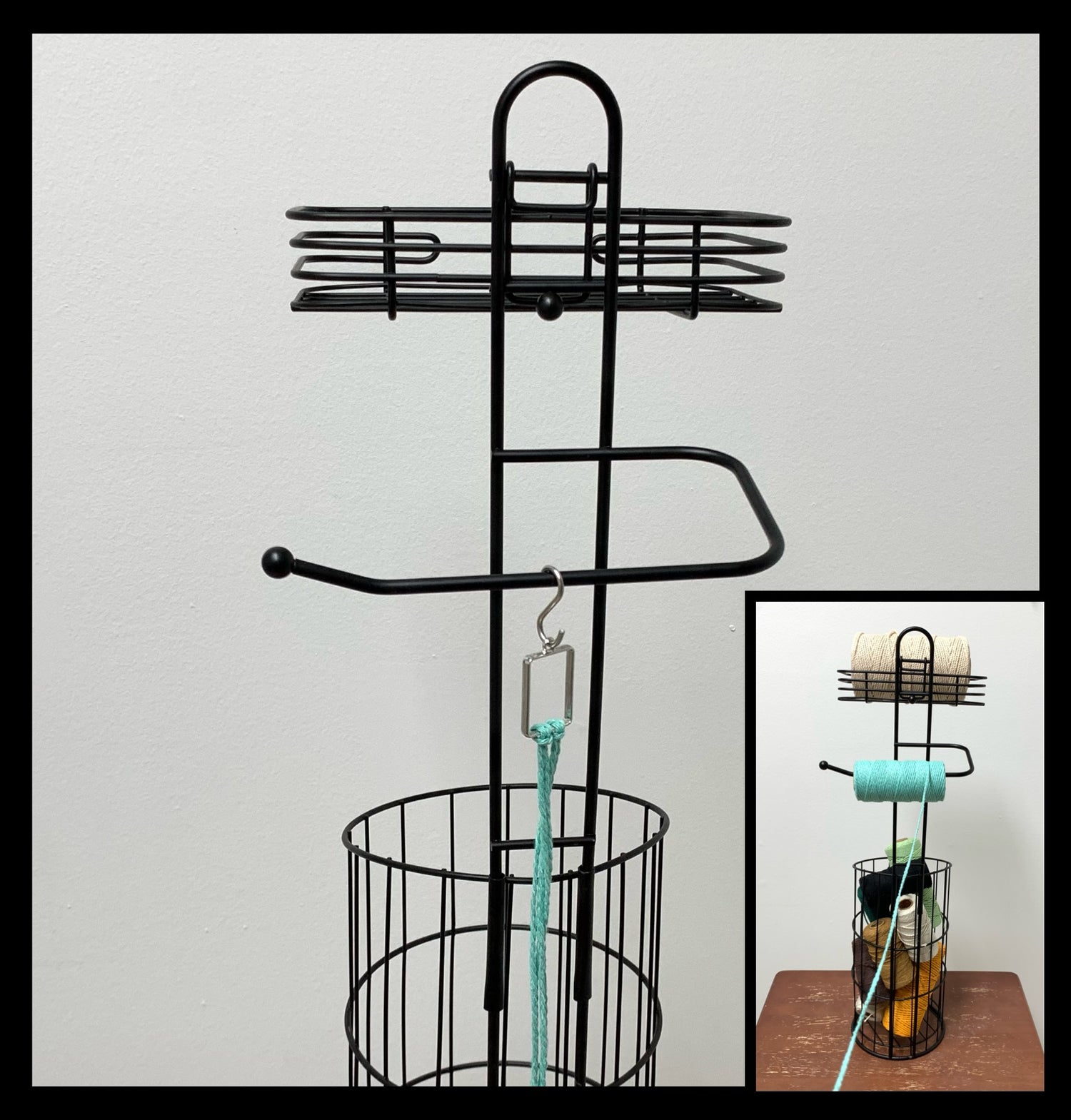 2. Toilet Paper Stand
This recommendation may sound silly but the design is perfect for miniature work. This particular model is a storage container, a roller, and a hanging mount in one! The top rack and basket work as storage for cord, small notions, your phone, or your freshly cut pile of cord. The bar can either be used to unfurl cord from the roll or hang your project while you work. Best of all, it is portable and you can place it on a tabletop and comfortably sit while you work. Be sure to fill the storage areas so that the back weight balances with the front weight of working projects.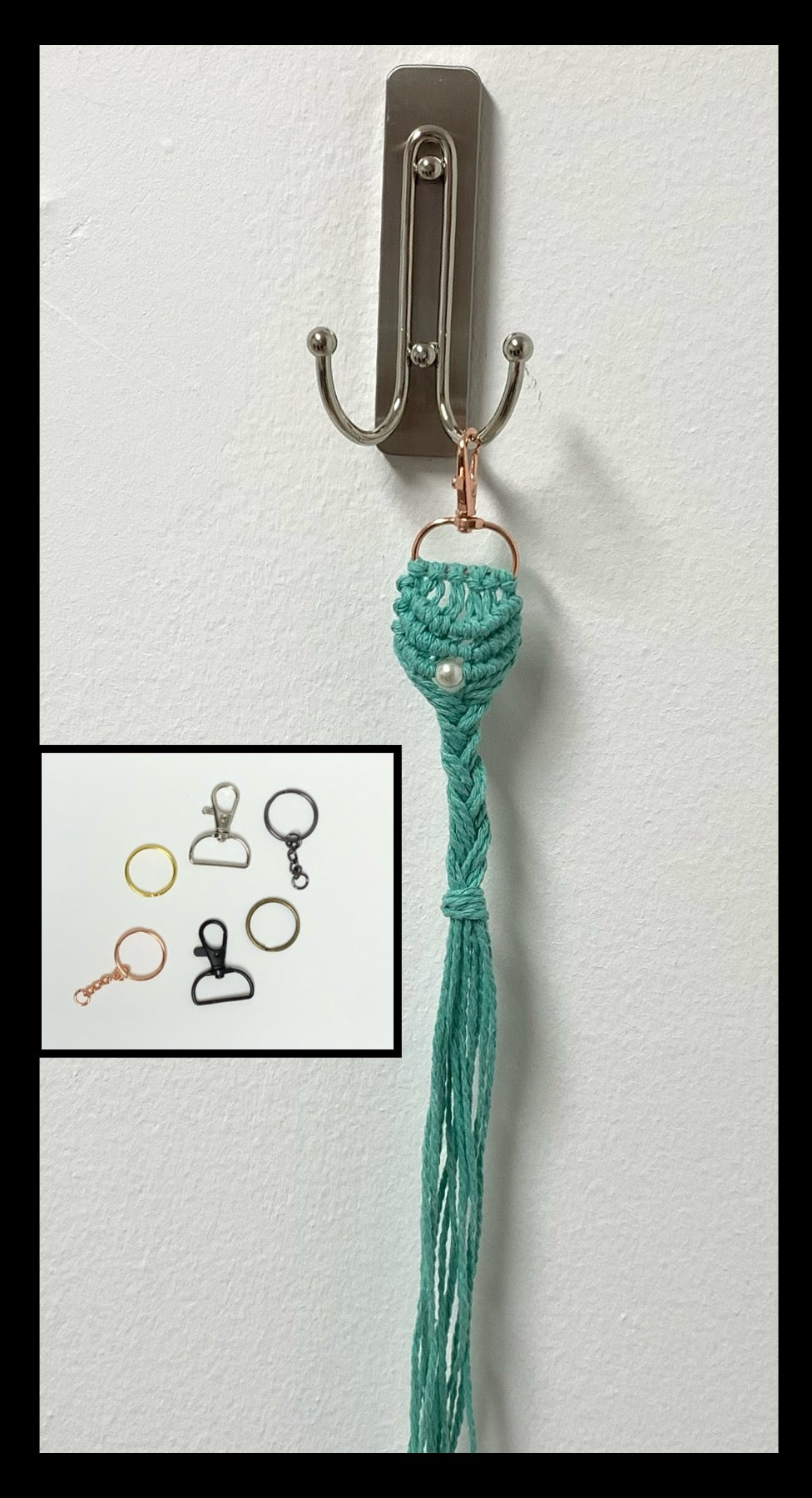 3. Keychain Hardware
Keychains and charms are fast and popular macrame projects. There are many ways to create a charm using this hardware but I particularly like the D-Ring Lobster Claw Clasp because you can cast the foundation knots directly on the flat edge in a familiar way. I call the pictured piece that I whipped up quickly for this article, "Mermaid Hair". Haha :)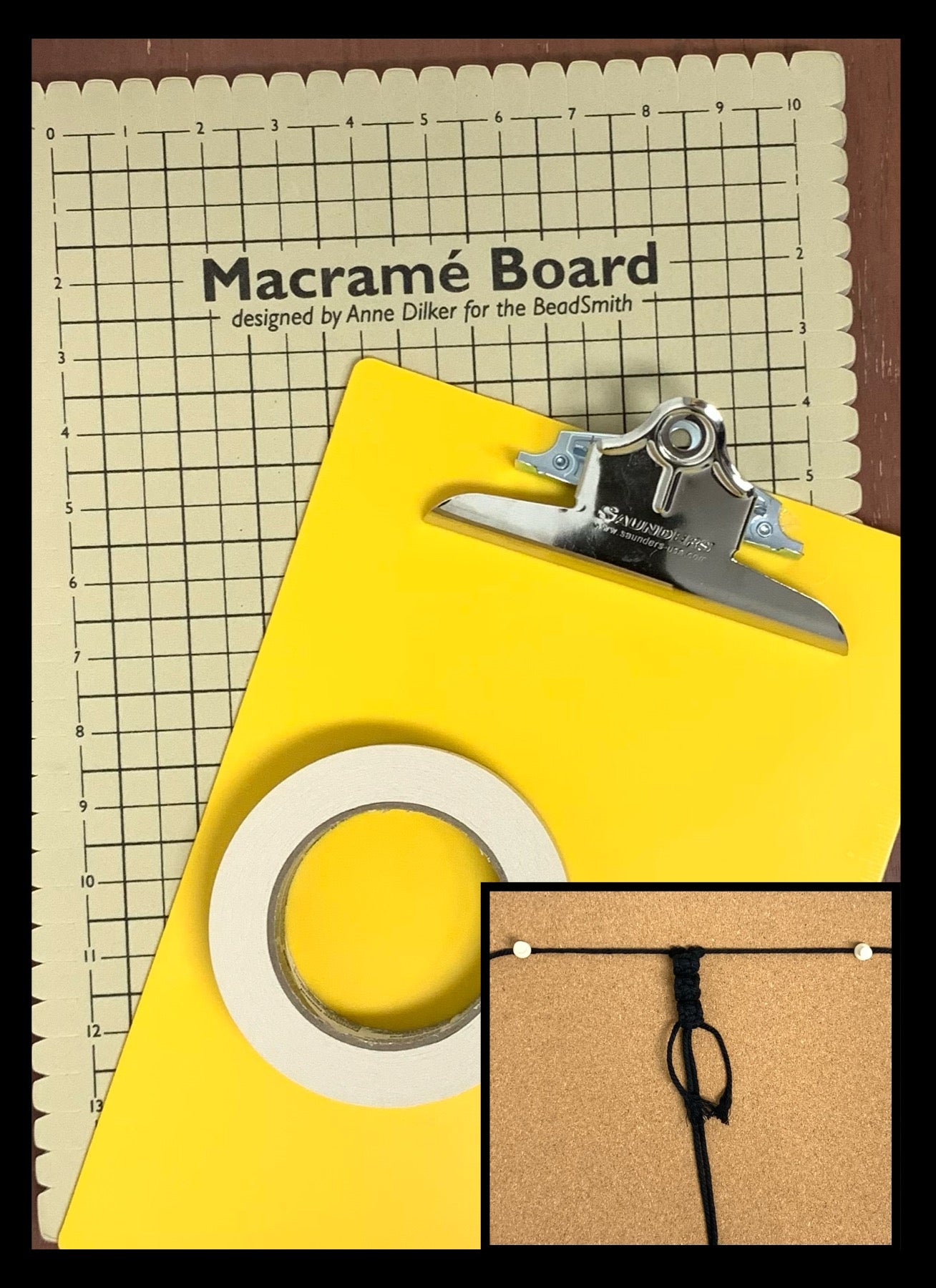 4. Macrame Board
Foam Macrame Boards make life easier because you can secure cords with the side notches. Also, you can evenly measure intervals between knots using the printed grid. You can also secure your work with pins without ruining the surface of the board. The size and portability allows you to work on a table or your lap so it easily travels. Clipboards and corkboards with pushpins work as an alternative. You can also secure your work directly to a table with masking tape. If you want to get super fancy, you can attach metal hooks onto a table and work that way as well!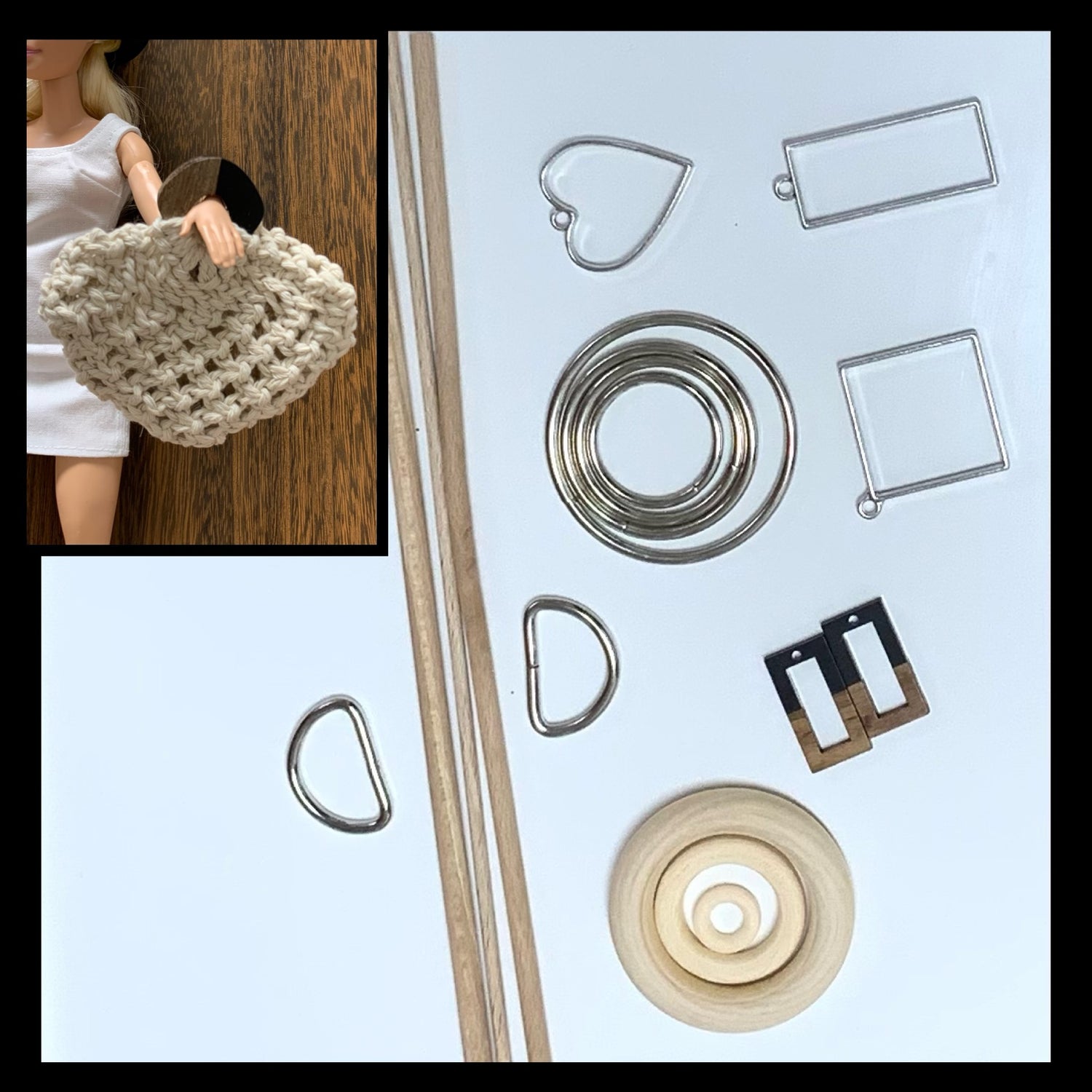 5. Small Anchors
An anchor can be anything that you cast your foundation knots on. For mini work, this can range from 3/16"- 1/4" wooden dowels or any wooden, plastic, or metal shape that is hollow inside. Dowel caps, beads, or finial caps can be used to close off the ends of wooden dowels. Match the hole side of the cap/bead to the size of the dowel. The pictured examples include wooden rings, D-rings, jewelry pendants, connectors, and findings.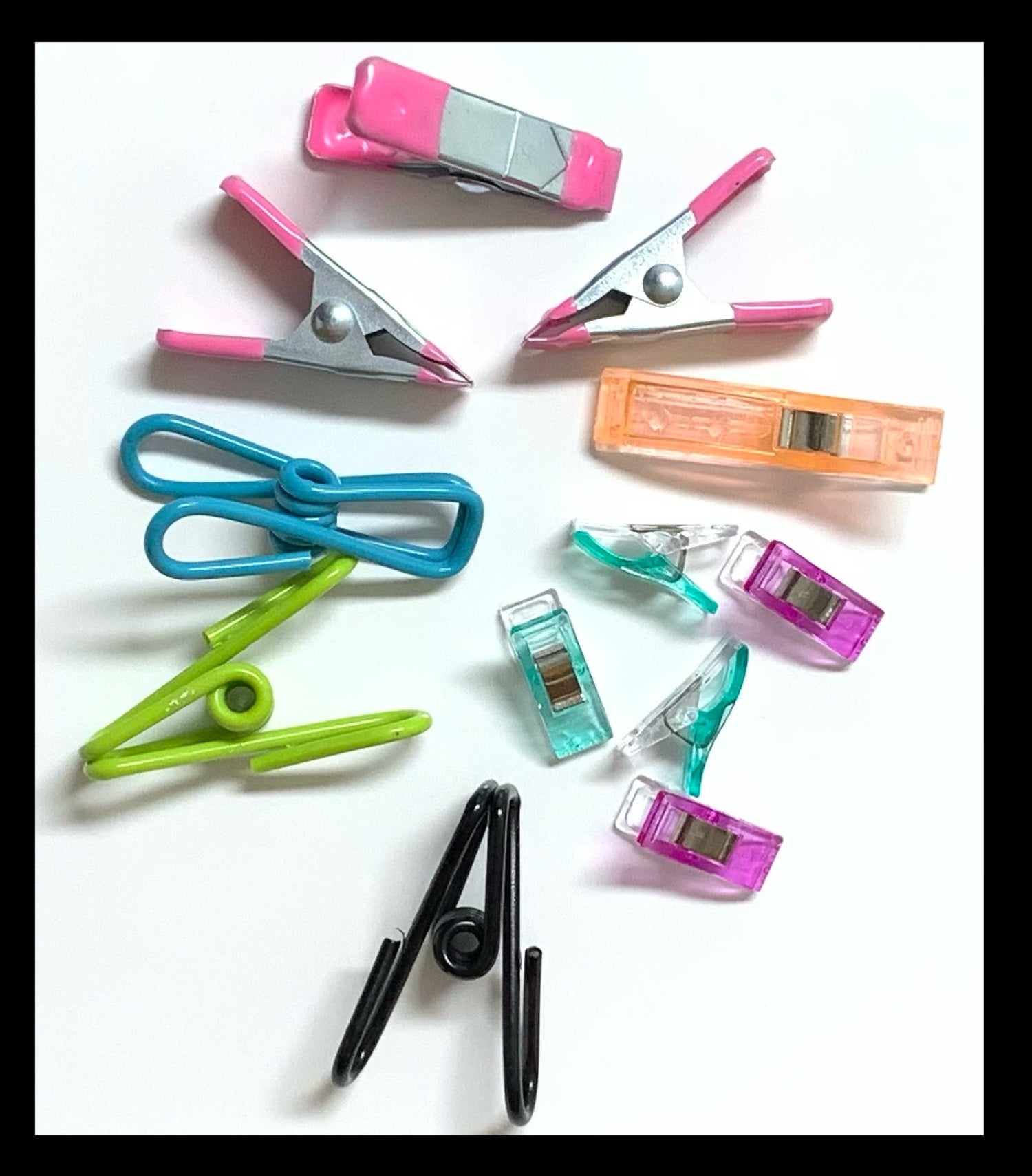 6. Clamps and Clips
Small clamps and clips are excellent for preventing mistakes and confusion. They can mark cords or keep unused cords out of the working area.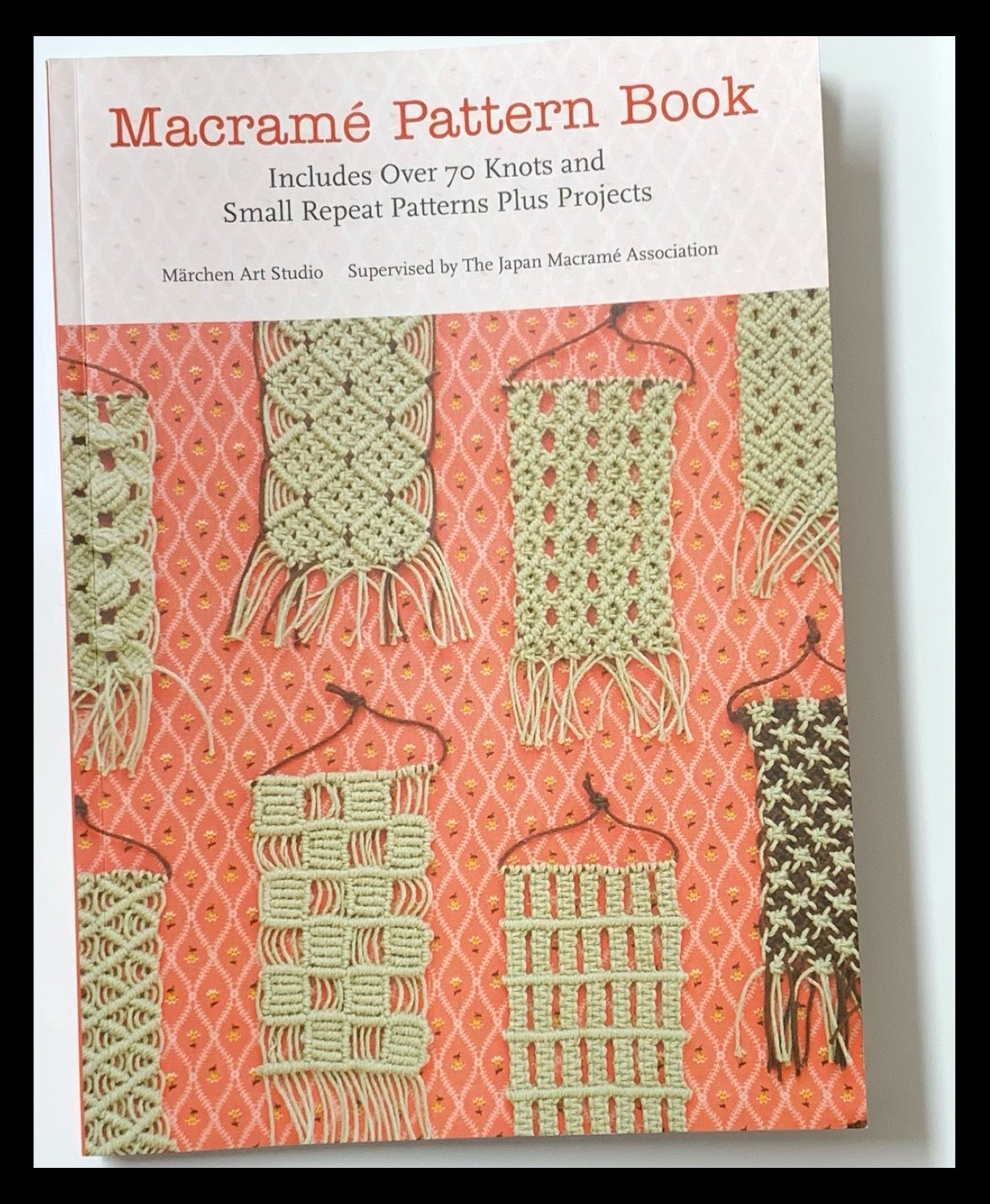 7. A Book of Macrame Patterns
There are a plethora of macrame books on the market. I recommend that anyone undertaking this craft own between 1-2 books. Keeping a record of knots in book-form stimulates your mind in a way that YouTube cannot. Also, learning new knots will spark your creativity to create your own new patterns!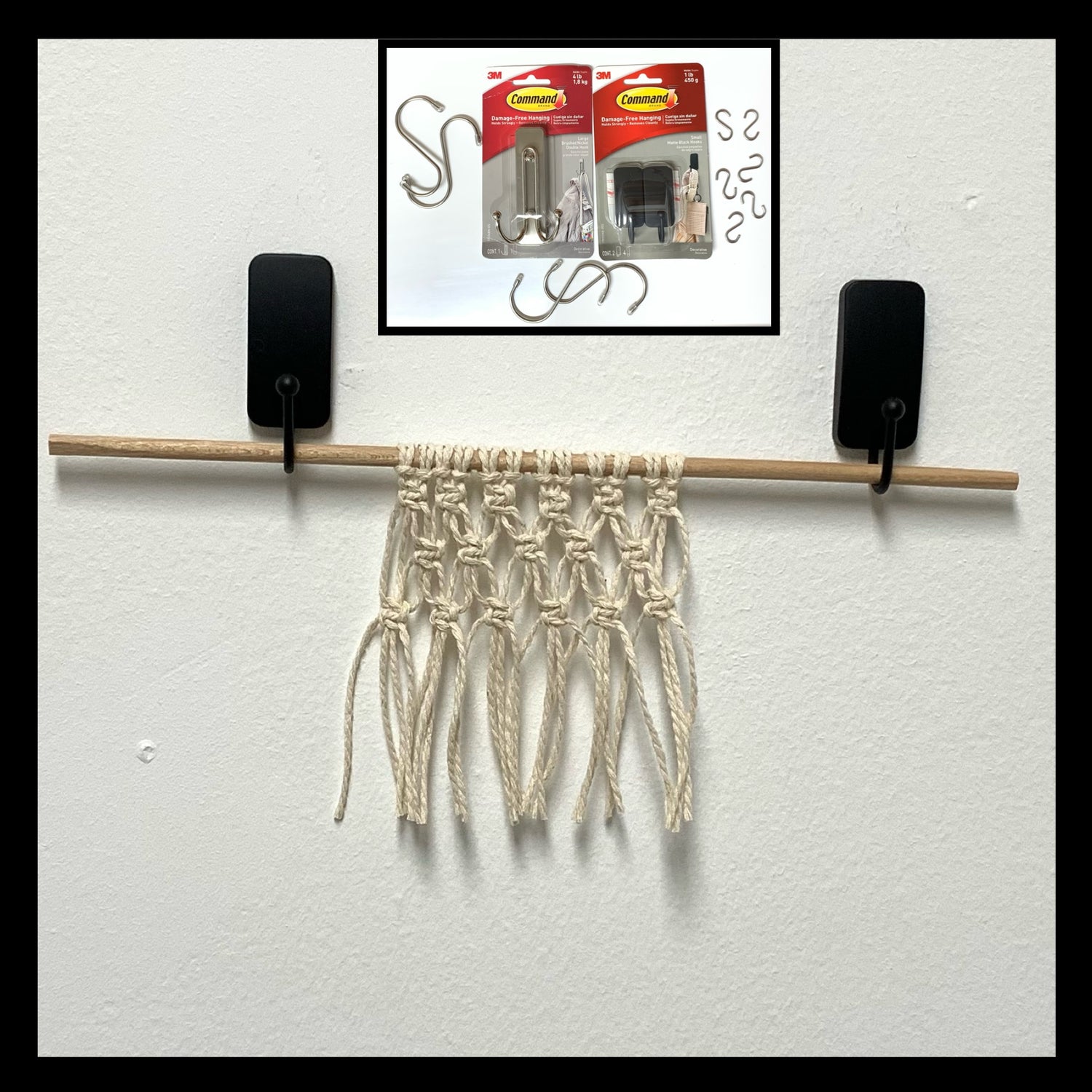 8. Hooks
Hooks are great for project completion and for displaying decor. Damage-Free wall hooks spaced appropriately apart allow you to work on mini projects standing up. They can be installed anywhere in your space at a comfortable work height.
S-hooks are a less permanent solution that come in a variety of sizes. In my case, I love the mini S-hooks because they allow you to hang curtains or other decor in doll scenes and dioramas.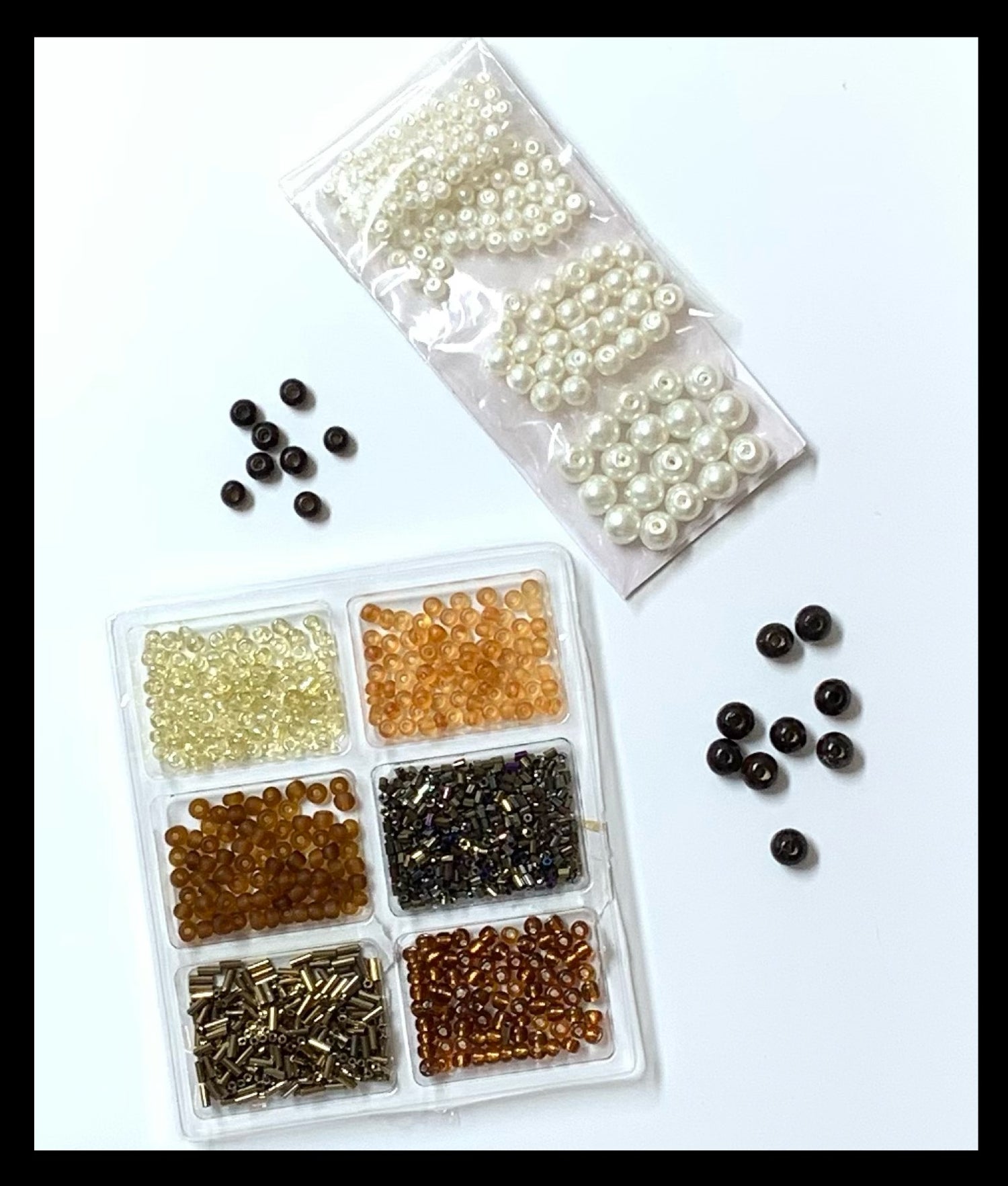 9. Embellishments
Embellishments provide an extra special touch and customization to your projects. Depending on fiber thickness, glass beads, wooden beads, pearls, etc. can be used to add a little pizazz. Very generally, 1mm cord = 4mm bead, 2mm cord = 8mm bead, and 3mm cord = 12mm bead. Online listings frequently state the size of the bead hole opening in either the pictures or the product description.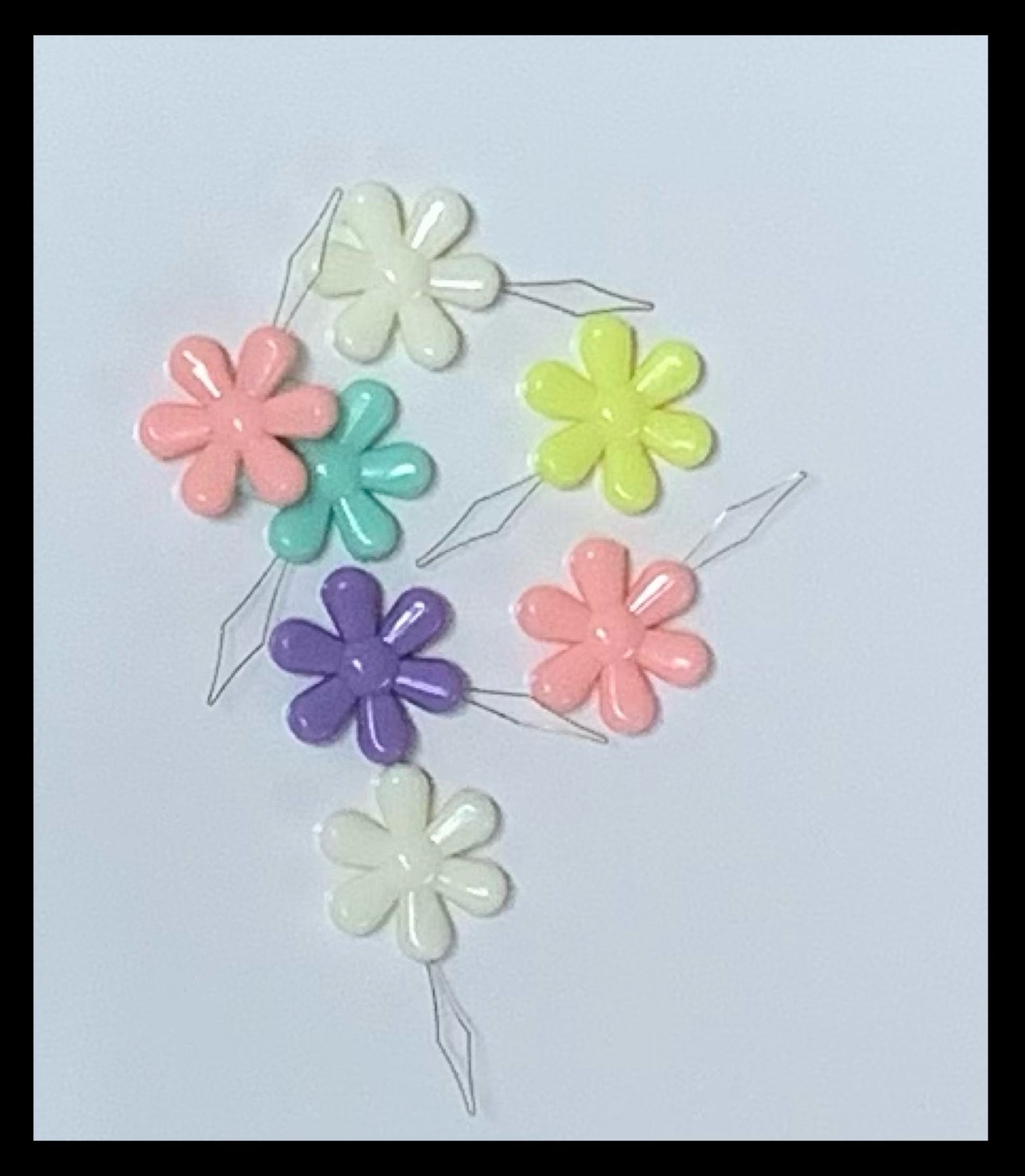 10. Needle Threader
Very often throughout a macrame project, end cords must be woven back into the project to be hidden. A needle threader can be inserted through the weaving to pull the loose cord through. Be careful not to shred the fibers though because the wire loop can be damaging. Pull just enough so that you can pull out the rest with your fingers. You can also use the needle threader to pull cords through beads or pearls. Very handy!
What do you think about this list? Do you agree or disagree? What would you add as an absolute essential tool for mini macrame projects? Leave your thoughts below!